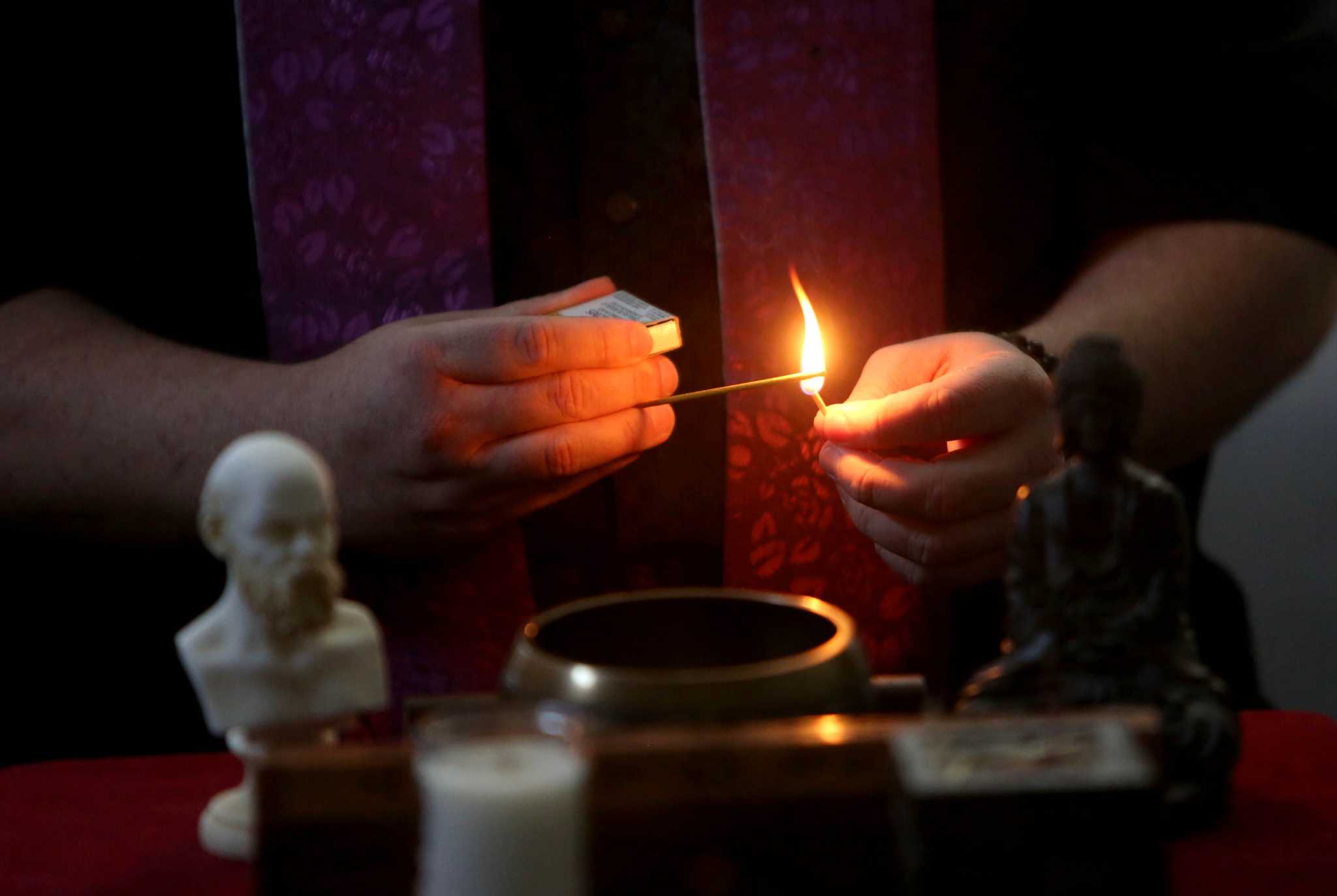 The Houston group combines a secular worldview with contemplative practices in "spiritual humanist" sessions
The soft smoke of sandalwood incense spiraled up to the ceiling as the recorded hum of a native wooden trumpet filled the room. In the light filtering through the shutters, one could see Daniel Strain, a bearded and bald man with Buddha-like physique, sitting in silence with his eyes closed and his hands clasped in front of a small table covered with a red sheet. On the table were statues of Socrates and Buddha, a flowing candle, and a small bowl that sounded melodiously when tapped with a wand.
As the two clocks on the opposite walls of the battleship's gray meeting room at Bayland Park Community Center hit 2 p.m., Strain's eyes opened. As seven people seated around him in folding metal chairs remained in deep reverie, he lifted the attacker up and knocked him down.